Ukraine Marriage Agency Network
To Find a Beautiful Ukrainian or Russian Bride Quality Dating and Matchmaker Service Introducing Beautiful Ukrainian and Russian Girls
Dear Friend,

Aren't you tired of waiting for an "acceptable" woman to come along?

Admit it... You've been waiting a long time, but none of the women you meet in your daily life come close to your idea of what the "ideal woman" is supposed to be like.

But why wait for "acceptable?"

There are hundreds of beautiful, sincere women on this Russian / Ukraine dating site who are interested in marriage and eager to meet a man like you… And any one of them could be your soul mate!

In the Ukraine, you will find some of the most gorgeous and exotic women in the world. But these lovely ladies aren't just pretty on the outside! Women from the Ukraine are beautiful on the inside, too. And best of all, women in a Ukraine marriage know how to make their husbands happy.

What's makes Ukraine dating and Ukraine marriage so successful?

Their secret is simple… Ukraine women offer the best of both worlds: breathtaking beauty and traditional values.

Ukraine girls are taught by their mothers how to become good Ukraine wives. They know how to be feminine and beautiful, and how to be a strong and devoted wife who always puts her husband and family first.

And if you join our Ukraine dating site, you too could enjoy a loving relationship with a woman like that!
My name is Ekaterina. I'm 34 years old.
I am divorced and live in Vinnitsa, Ukraine.


I am Oksana from Kharkov, Ukraine.
I'm 49 years old, never married and seeking a partner.


Are you looking for a beautiful 30 years old girl from Odessa? It is me!
My name is Ekaterina and I'm looking for my second half.

We want to make this perfectly clear: This is a legitimate Ukraine dating site. All of these Ukraine girls and their photos are 100% REAL.
What you see is what you get, GUARANTEED.
Maybe you're wondering if Ukraine dating and Ukraine marriage really CAN result in a loving relationship that lasts for a lifetime…
... Yes, it absolutely can!
... We`re living proof!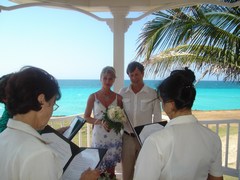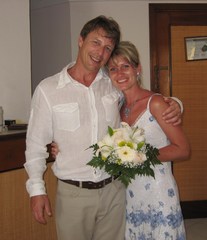 Our names are Alain and Yuliya. We are the "faces" behind My Partner Forever. We started this site because we wanted to give other people the opportunity to experience the joy we have felt ever since we met each other through a Russian/Ukraine dating site similar to this one.
You see, a few years ago the two of us were living on different continents, searching without success for our soul mates, afraid we would end up living our lives alone.
But then we decided to extend our search beyond the borders of our own countries... and in just a few months we found each other through a Ukraine dating site just like this one. Within weeks we could no longer deny it... we had fallen madly in love!
Yuliya now lives with me in Montreal, Canada and our lives have been truly blissful. We are each other's "soul mates." Every day we fall deeper in love with each other. Even though we've been married for years now, each morning we wake up in each other's arms feeling like we're still on our honeymoon!
Our story is special... but it is NOT unique.
Any good-hearted man who wants to find a loyal and beautiful Ukraine girl can join our Ukraine dating site and share the joy we feel in each other's company.

All you have to do is take a chance!

If you'd like to join our Ukraine dating site and talk to one of these beautiful Ukraine girls RIGHT NOW, sign up for our 10-day free trial today!

We wish you great success in love!

All our best wishes,

Alain and Yuliya

My Partner Forever

P.S. You don't have to endure any more lonely nights! Your true love is here on this Ukraine dating site, waiting for your call. Find your heart's delight and start living a life filled with love and happiness today!