Quality Belarus Dating and Matchmaking Service
To Find a Beautiful and Charming Belarusian Bride
Why do you spend day after day alone, hoping that an acceptable woman will someday come along?

You shouldn`t have to settle for acceptable!

...Not when there are hundreds of beautiful, exotic women on this Russian/Belarus dating site who are looking for love and marriage to a good-hearted man like you!

Through Belarus dating, you can find a woman who offers the best of both worlds: a Belarus bride who is not only drop-dead gorgeous, but also a firm believer in traditional family values.

From the time they are children, Belarus girls are taught how to become devoted Belarus brides. They long for a comfortable Belarus marriage and spend their early years learning how to be feminine and beautiful for their husbands and how to be a loyal, caring wife who always puts her family first.

Through Belarus dating, you too could have a Belarus bride like that!
My name is Nataliya. I'm 38 years old.
I am divorced and live in Grodno, Belarus.


I am Darya from Grodno, Belarus.
I'm 30 years old, divorced and seeking a partner.


Are you looking for a beautiful 28 years old girl from Grodno? It is me!
My name is Kamila and I'm looking for my second half.

We want to make this clear: This is a legitimate, no-scam Belarus dating site. All of these Belarus girls and their photos are 100% REAL.
What you see is what you get, GUARANTEED.
Maybe the idea of a Belarus marriage appeals to you, but you are wondering if Belarus dating really CAN result in a loving relationship that lasts for a lifetime
... Yes, it definitely can!
... We`re living proof!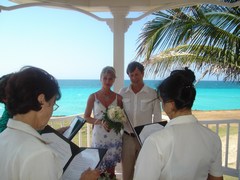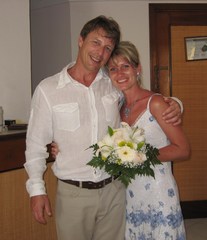 My name is Alain. My beautiful Belarus bride, Yuliya, and I are the faces behind My Partner Forever. We created this site so that decent people like you could have the opportunity to experience the joy we have had in our lives since we met through a Russian/Belarus dating site similar to this one.
Just a few years ago, my Belarus bride and I were living on different continents, searching for our soul mates but not having any success. Both of us were afraid we would end up living our lives alone.
But then we decided to extend our search beyond the borders of our own countries... and it was not long before we found each other through a Belarus dating site similar to this one. In just a few weeks we felt the certainty in our hearts... we had fallen madly in love!
Yuliya now lives with me in Montreal, Canada and our lives are truly blissful. We are each other soul mates. We complete each other. Every day we fall deeper in love. Even though we have been married for years now, when we wake up in each other arms it feels like we are still on our honeymoon!
Our story is special... but that does not mean it is unique.
Any good-hearted man who wants to find a beautiful, sincere Belarus bride can join our Belarus dating site and share the joy Yuliya and I feel in each other company.
All you have to do is take a chance!
If you would like to join our Belarus dating site and talk to one of these beautiful Belarus girls RIGHT NOW, sign up for our 10-day free trial today!

We wish you great success in love!

All our best wishes,

Alain and Yuliya

My Partner Forever