About Dating and Matchmaking with Russian Women
Why go to Russia or Ukraine to Find a Soulmate?
MyPartnerForever is an online dating site that that specializes in matchmaking between single women from Eastern European countries and men from the West. More specifically, we work with carefully selected local marriage agencies in Belarus, Moldova, Russia and Ukraine. Our clients can be from any region of the world and the majority are from countries of the West including countries of North, Central and South America, Western Europe, Asia, South Africa and Australia just to name a few.
Why should a man go to Russia or Ukraine to find a wife? Certainly, different peoples will offer different explanations and reasons. We believe that there is one good reason for doing so: to find a wife who has an education, who can develop a career, who likes dressing in an elegant way on a daily basis, who can contribute to the family income and who's top priority is not to be financially autonomous but to take care of the family's needs. This is what we believe a majority of our clients are looking for and we know that many of them reach their goal, which makes us and our agencies very happy.
Why are these Women Registered with their Local Marriage Agency
Why don't they Simply Sign-up on Dating Sites by Themselves?
Why are so many single women in Russia and Ukraine registered with their local marriage agency? There are many reasons explaining why they do this. Here are what we believe to be the most common reasons :
Many women in Russia, Ukraine and other former USSR countries don't know much English and need the help of someone to translate; either it is their correspondence by letters or phone calls or face to face conversations. While it is true that electronic and online translators have improved a lot, we believe that they are not accurate enough to help two strangers who don't have a common language to develop a relationship. In other words, once you the lady have met in person a few times, got to know each other and wish to keep developing your relationship; electronic and online translators can then do the job.


Although everybody seems to have a smart phone nowadays, it does not mean that she has the possibility to text and exchange photos in an affordable way as roaming can be very expensive.


In a similar way, she may not have a computer at home and if she does, even though we take for granted that internet access is available and affordable anywhere, it may not be the case for her.


Remember that she is single, maybe with children, that she has only one income to rely on and that salaries are generally not as high in these countries as they are in the West while many commodities are almost the same price as in the West. Thus, she has to be very careful with the money and she needs to have a strict budget.


Maybe she has a computer and internet at home and already tried using a free dating site where she registered by herself but after a few days, she realized that it was not going to work for her. Why? Because when a woman puts her profile and photos on a free dating site where men can freely send as many letters as they wish, she usually get hundreds if not over a thousand letters within a few days to a week and that is even more true if she is attractive. Opening all these letters would be a full time job and of course, she cannot do it.
What are the Different Types of Dating Sites?
The Pros and Cons of each Type and their Purpose
There are basically 2 different types of dating sites; the "free dating sites" and those where you pay per use for the services. Of course, there is no such thing as free dating sites as usually, men need to purchase membership. In few cases, women need to purchase membership as well.
On free dating sites, paid membership is required for men. The sites that focus on the local dating scene usually don't ask too much for membership – 30.00 a month being an average. Those that offer international dating such as Russian dating usually ask quite a bit more, sometimes as much as 500.00 for 6 months. On this type of dating sites, members are usually able to write letters for free. As long as men have paid membership, they can also indicate their contact info when they send a letter to a woman. The pros are that you can send and receive letters for free. The cons are that anyone can create a woman profile without any serious ID check or having to meet anyone in person. This allows for displaying fake photos and scamming. However, if such sites are used on the local dating scene, the man can eliminate the doubt by meeting the lady to meet in person without too many costs since it is local dating. Another aspect that is usually common to these sites is that when a woman is attractive and has nice photos on her profile page, she will get so many letters in her inbox that does not matter how handy you are and how much you have to offer to a woman, she will most likely never read your letters. So, men can send letters for free but in the end, the vast majority of their letters remain unopened or unanswered.


On pay per use dating site, men always pay for the correspondence. Some sites ask men to have paid membership, some don't. There are many variants in the membership cost but generally, it is in the same range as the free dating sites for local dating; approx. 30.00 per month. There are also many variants for the prices of the services. This type of dating site is more present in the international dating scene, especially for the sites that offer Russian women dating. We will elaborate on the Russian women dating as it is our field of expertise and where we acquired our experience. First: there is a true opportunity for any decent and sincere man to find a decent and sincere life partner in Russia, Ukraine and other former USSR countries. Second: there are many scammers abusing this Russian women dating industry. So, men do need to be cautious at selecting a good and honest site to work with. The pros are that you can trust that the lady you correspond with is the one you see on her profile page photos. We meet every woman in person and validate her identity with passport. To eliminate doubts that the photos may be out of date or tweaked with some software, we strongly encourage our clients to ask the lady to meet on Skype. We offer one on one Skype meetings; not live video chat where women are paid to entertain any man who has a credit card. The cons are that it can get costly, depending on how you use the site. However, by following our suggestions, the cost remain affordable and mostly, the goal to find a life partner in Russia or Ukraine can be reached in a short amount of time. It is no use writing to dozens of women as you will get lost. It is no use writing to women for months as letters have their limits. Clients who follow our recommendations usually meet the woman of their life within 3 to 6 months. Exchange letters but not forever, meet on Skype, if all goes good, meet in person sooner than later – it is the best way to find a Russian or Ukrainian wife. This is how it worked for me and Yuliya and how it works for many of our clients.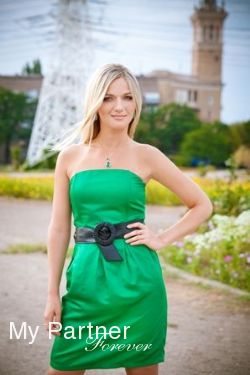 I (Alain the owner of MyPartnerForever) tried free dating sites to find a life partner locally without success. I then tried free dating sites to find a Russian life partner without success as well. I then decided to try a pay per use site where the women were registered with their local marriage agency and within a few months, I was on my way to Belarus to meet my future wife.
We are not saying that we are the best dating site to find a Russian or Ukrainian life partner and we are not saying that we are the only honest one but we can say that we are among the best ones and among the few honest ones and that we offer our clients a real and true opportunity to get in contact with real single ladies from Belarus, Moldova, Russia and Ukraine who are looking for a real sincere men for husband.