Russian and Ukrainian Women for Dating and Matchmaking
What to Do and How to Proceed - Proper Planning and Understanding
At the beginning of dating and matchmaking with Russian women who live in Ukraine, Belarus or Russia, it is essential to realize that international dating has its peculiarities.
Information about the main differences in term of character and culture you can find on other pages of our site and in our blog and in this article, you can learn about the legal aspects, logistics, dating and matchmaking process.
The legal aspect of visa requirements and immigration laws vary depending on countries, where the lady lives and what country you are from. So, it is critical to inquire about this with representatives from your government`s immigration department. For instance, is it obligatory for a lady to require a visa in order to visit you in your country, and if so, what are her prospects of obtaining one? This can help you avoid future deception and frustration.
You should pay attention to the geography once you are familiar with the visa and immigration regulations. Certainly, Russia is the largest country in the world and Ukraine is the second largest country in Europe. So, unless you have the time and financial resources to travel extensively, you should research the geography of these countries and focus on a few key regions.
My name is Kseniya. I'm 37 years old.
I am single and live in Almaty, Kazakhstan.


I am Natalya from Almaty, Kazakhstan.
I'm 59 years old, widowed and seeking a partner.


Are you looking for a beautiful 46 years old girl from Grodno? It is me!
My name is Anna and I'm looking for my second half.

The Selection of Women Who Meet Your Criteria and Vice Versa are
the Next Steps.
Introduction and Building Relationship – What Should You Concentrate On?
When looking for woman who could be a "perfect match," there are many criteria to consider including personal. However, we advise you to consider the age and the children. By the age factor, it is best to choose ladies in your desired age range and vice versa. Simple enough but the fact is that many men are appealed to attractive younger women and prefer to ignore this aspect.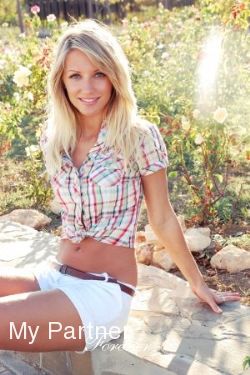 By far the most essential issue is the children. It includes questions like:
Do you want to start a relationship with a lady who has children?
If so, how many and what age range are you comfortable with?
The same goes for the woman: do you have children, and what does she want?
Do you want or don`t want to have common children?
If she has a child, will he or she come to live with you and the mother?
And, if that`s the case, does the mother require the father`s permission?
You`re almost ready to make a decision now that you`ve determined which regions, you`d like to visit to meet your future bride and that you`ve questioned yourself about the age and children issues. Of course, as previously said, there are many other personal criteria such as height, education, hair color, and so on that have varying degrees of value depending on the individual.
We recommend you to focus on the following things in the early stages of correspondence:
Geography: What does the woman know and think about your country, which may or may not be her home country?
Age gap: certainly, for Russian and Ukrainian women, age gap is usually more acceptable, but what is acceptable for you?
Children: even if the lady appears to be a "perfect match" for all other criteria, if the children criteria do not match, we recommend you to move on and look for a woman who shares your perspective on this key element.
We`ll let you work on that now that you`re ready to choose single Russian women and start conversing with the one who may become your beautiful and loving wife. We really hope you find your wife on our dating and matching site.