International Dating Site Featuring Russian and Ukrainian Singles
Meet Single Russian Women and Find your Beautiful Bride
Our dating site features the profiles of single Russian and Ukrainian women who are seeking a life partner on the international scene. Because of the lack of available men in their own country, thousands of women from Belarus, Moldova, Russia and the Ukraine are broadening their search of life partner to different parts of the world.

Russian and Ukrainian women are not only very beautiful looking; they still believe in the traditional family values – a quality that is getting harder and harder to find in our times. Against many beliefs, single women from Russia are not looking for a better home, they are simply looking for a good and caring man to create a happy family with.

In today's world, it can be difficult to find someone who believes in the importance of traditional values. Someone who understands that family is more important than a "career"… that men should protect and care for women, just as women need to comfort and nourish their men… and that life isn't worth living unless you're sharing it with your one true love.

The Russian singles on our site understand all this. They know that "soul mates" really do exist and that finding your soul mate is the secret to a happy life. Since the day they were born, they have longed to find their "Prince Charming" who will make their dreams come true.

These single Russian women have worked hard to learn how to become a good wife for a man who will appreciate and cherish them. They are beautiful and strong, and know how to put their husband and family before themselves.

… Wouldn't you love to share your life with a woman like that?

Be warned, though: These beautiful Russian singles aren't looking for a "good time." They are seeking a life-long relationship with a good-hearted man. If that sounds like the kind of woman you want to meet, then we can help!
Our names are Alain and Yuliya, and we take great pride in helping beautiful and loyal Russian single women find a happy marriage with a real man who knows how to treat them like a real woman.
In the 1000's of profiles on our site, you'll find many single Russian women who will make excellent mothers and devoted wives for the man who is fortunate enough to become their husband.
Are you looking for a beautiful 39 years old girl from Bobruysk? It is me!
My name is Elena and I'm looking for my second half.


My name is Marina. I'm 30 years old.
I am single and live in Zaporozhye, Ukraine.


I am Tatiyana from Vinnitsa, Ukraine.
I'm 33 years old, divorced and seeking a partner.

We want to make this perfectly clear: All of these Russian singles and their photos are 100% REAL.
What you see is what you get, GUARANTEED.
Maybe you think you'd like to meet the beautiful Russian women on this site – but you're wondering... why haven`t such lovely ladies found their "soul mates" yet?
But maybe you're wondering if it really is possible to form a deep, loving relationships when you meet Russian singles online. Absolutely, you can!
... We`re living proof!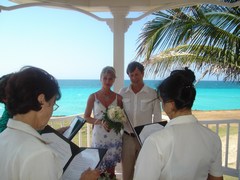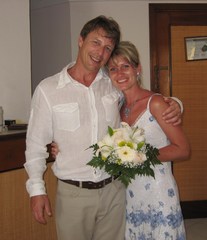 Just a few years ago, Yuliya and I were living on opposite sides of the world, seeking true love without any success.
Because we couldn't find our "soul mates" in our own countries, we decided to extend our search to other parts of the world. Fate smiled kindly on us, for it brought us together through a Russian dating site just like this one. And within a few months, Yuliya and I were madly in love with each other!
Yuliya now lives with me in Canada and we couldn't be happier. We are truly in love. In fact, every day Yuliya tells me it feels like we're still on our honeymoon!
Our story is special... but it is NOT unique. Any man with a good heart who is trying to find a beautiful and loyal bride can have the same success that we enjoy.
Browse the Profiles of Thousands of Single Women from Russian and Ukraine
As Thousands of Men do Each Year, Find your Beautiful Russian Bride!
Our dating site enable men from all over the world to get in contact with single women from Belarus, Moldova, Russia and the Ukraine. As men from many countries do, thousands of Russian women are looking for a life partner from the outside because they cannot find him in their own country.

Working with honest and reliable marriage agencies, we offer a quality matchmaking service that can help any serious man to find his beautiful Russian wife. Our experienced matchmakers take pride at helping their single women to find a good husband.

If you'd like to talk to one of these beautiful Russian singles RIGHT NOW, sign up for our 10-day free trial today!

We wish you great success in love!

All our best wishes,

Alain and Yuliya