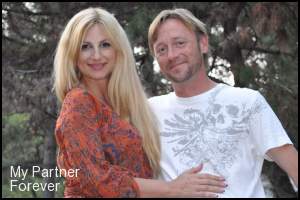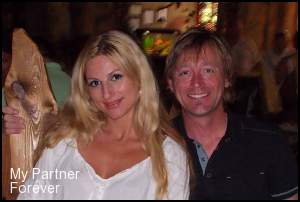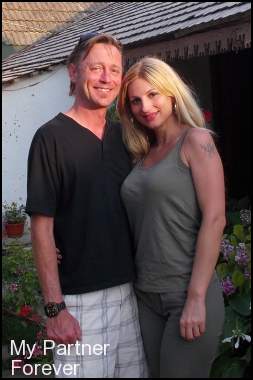 Alain - Several months ago I would have never imagined that I would find the love of my life 6,600 miles away. Many thanks to MyPartnerForever for giving Irina and I the chance to meet, to talk, to visit each other and to fall in love. We have begun the visa process so that we can be partners forever here in US. Thanks again for your wonderful website!!!! Please feel free to use the above statement on your website as it is heartfelt and true! Best wishes to you and your wife and continued success with MyPartnerForever.com Sincerely, Jack
12/10/2012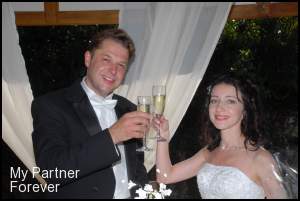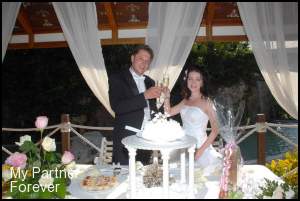 He is for me and I am for him! Two souls, two halves, two fates now are together forever! Our great gratitude to MyPartnerForever and the agency in Grodno for our meeting and for our happiness! I want to say everybody: looking for each other, love each other and be happy like we are happy now! Jens and Tatiyana
17/12/2011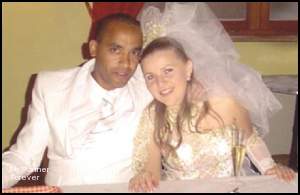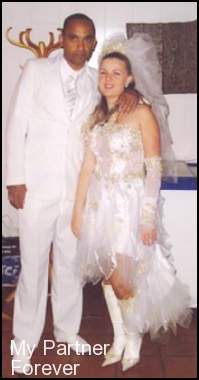 Dear Maya and staff! Thank you for your help and assistance! We want to take this occasion to tell how much we are happy together and that without you, Sasha, your staff and MyPartnerForever, none of this would have happened. We wish for other people to be lucky as we are and to find each other. Again, thank you very much for your help and your kindness.
01/07/2011
Maya, Grodno, Belarus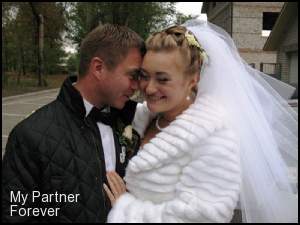 "If 10 months ago somebody had told me I would meet someone as wonderful as you and who I want to share everything with, I would have thought they were crazy" – these were the words my husband Jason told in his wedding speech, and since we are real soul mates with him, I can tell absolutely the same. It's unbelievable how life can change for such a short period and give us the most amazing unexpected surprises. His profile was active only for two weeks, he answered only to me and now we are sure that our guardian angels were watching us and brought us together. We didn't expect any good from this adventure. I simply liked his sincere words and kind blue eyes and he liked my profile and smile. After long letters we realized we need more time and space to talk about everything we wanted, and smiled every time recalling each written word, waiting for another letter impatiently. I would never think I could trust somebody so much. During our second meeting in Kiev he proposed me to marry, which was a shock, truly saying, so we made a deal that I'd give my answer in October, when we had to celebrate my birthday together. In a week after Kiev, when communicating with his friends on skype, they noted that if we'd planned our wedding it should be done until winter. That's when I realized I wouldn't be able to wait until the next warm season to be together with Jason for once and for all. We got married on the 9 October, and I thank God, agency and modern technologies every day, lol, for the gift of our love and letting us meet each other on the distance of 2000 miles.
08/11/2010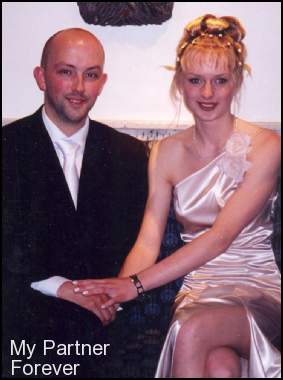 Our story is common and unique at the same time. We have met at the marriage agency in Grodno. But it was very unexpected for Nataliya because she has become a member of the marriage agency at the same day when me had come to Grodno. Nataliya came to the agency office with her mother and her mother asked the employees of the agency not to find a right man for her daughter very quickly because Nataliya was a student of the University. Her mother wanted that she would has got her University diploma first. However, Nataliya's destiny had to say in a different way. Nataliya was the member of the agency only for 22 days. She has been registered at the agency on the 2-th of September but 23- of September she left Belarus forever. We are happy to say : " Thank you for our successful meeting, to make it work! We are very happy together".
17/02/2010
Maya (Grodno, Belarus)