Online Dating Site to Meet Single Women from Ukraine
Contact Beautiful Ukrainian Ladies and Find your Charming Bride
Our online dating site and quality matchmaking service features single women from Ukraine who are looking for men to create long term relationships. We offer quality and user friendly services that enable men from any region to get in contact with beautiful Ukrainian ladies who are looking for a man to share their life and a happy family.
By tradition, a typical Ukrainian girl wants to create a strong couple and a happy family at her young adult life. She wishes to find the right man who will complete her – thus, be her second half, for who she will be a charming and loving wife. Unable to find suitable husbands in their own country, thousands of Ukrainian women register with their local marriage agency in the hope to find that special man who will fulfill the dearest dream.
Single women from Ukraine who are searching for a life partner from the outside are not simply looking for a better life. Ukraine is a beautiful country with a rich heritage and filled with nice and smart people. They earn more and more decent salaries and have access to the same technology and goods as we do in most parts of the world.
They are looking for a man who shares similar views on the couple and the family life. Because of the lack of available men in their own country, they expand their search for that special man to other regions of the world. If you search for a wife who sees the couple and family as the most important and are beginning to be hopeless to find that woman locally, don't hesitate any longer; begin online dating with single Ukraine women now and you may be on your way to find your charming Ukrainian wife.
Honest and Reliable Marriage Agencies in Ukraine
Offering Matchmaking Services for Single Ukrainian Women
My Partner Forever works with honest and dependable marriage agencies with offices in most cities of the Ukraine. Each agency is owned and managed by an experienced matchmaker who offers a quality matchmaking service for her single women. Browse 1000's of profiles of Ukrainian girls who are looking for a good man share love and romance and find the girl you've been looking for. Each year, our international dating service helps men from around the world to find their stunning Ukrainian brides.
Ukraine girls still believe in the traditional family values - those important values that help relationships to last a lifetime. In our modern age, many young women in Western countries have other life priorities and lost focus on the importance of always keeping the family as a top priority. If you still believe in these precious values, you may consider introducing yourself to one of these single Ukraine women and it could be a first step that will change your life forever - being married with a wonderful Ukrainian woman.

Don`t you wish you could share your life with such a woman?
My name is Kristina. I'm 30 years old.
I am single and live in Kiev, Ukraine.


I am Oksana from Kharkov, Ukraine.
I'm 51 years old, never married and seeking a partner.


Are you looking for a beautiful 41 years old girl from Kiev? It is me!
My name is Elena and I'm looking for my second half.

We want to make this perfectly clear: All of these Ukraine women and their photos are 100% REAL.
Maybe you`re wondering if you really CAN form a loving relationship that lasts for a lifetime when you meet Ukraine women online.

- Yes, you absolutely can!
... We`re living proof!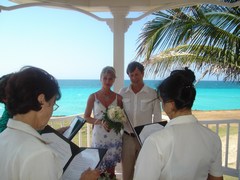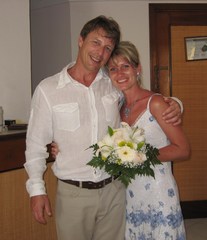 Our names are Alain and Yuliya and we are the faces behind My Partner Forever. Just a few years ago, we were living on different continents, seeking true love without any success.
Because we couldn`t find our "other half" in our own countries, we decided to extend our search to different parts of the world. We were lucky to find each other through a dating site just like this one. And in just a few months, we fell madly in love!
Yuliya now lives with me in Montreal, Canada and our lives are truly blissful. We are each other`s soul mates and fall deeper in love every day. In fact, even though we`ve been married for years, each day feels like we`re still on our honeymoon!
Our story is incredibly special... but it is NOT unique. Any good-hearted man who is trying to find a loyal and beautiful Ukraine woman can experience the same joy that we feel in each other`s company.
All you have to do is take a chance!
If you`d like to talk to one of these beautiful Ukraine women RIGHT NOW, sign up for our 10-day free trial today!
Online Dating Scammers and Marriage Agency Scams
Know our Rules and Stay Away from our Dating Service
Online dating scammers have no way to use our dating service since we meet every woman in person and validate her identity with passport. These people will use sites where no identification is required to perform their scams. Marriage agency scams is something that can happen when dealing with dishonest people but our clients can be assured that we take all steps to ensure we work with honest and dependable marriage agencies, thus bring the best service possible to our clients.
Every Ukrainian girl registered with our partner marriage agencies needs to validate her identity with her passport in hands. In Ukraine, the passport also bears a stamp in regards of her marital status, either married or divorced. Once established that the lady is single and seeking a foreign husband, she fills a form where she describes her personality, her interest and she indicates what criteria she looks for in a future life partner. Our marriage agency staff will then post her profile on our online dating site.
This is how we can guarantee that each single Ukraine women displayed on our site is real and how brides scams and online dating scammers are detected. Every Ukrainian woman on our dating website is real, single and seeking a husband from outside her country.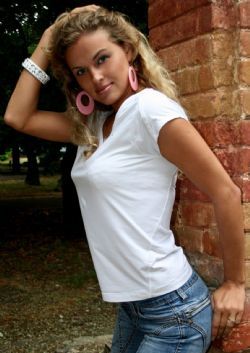 Online Service to get in Touch with Single Women from Ukraine
Make Contact with Charming and Serious Girls Seeking a Life Partner
Our online dating service helps men from any part of the world to get in touch with single women from Ukraine who are looking for a life partner. Generally speaking, they are family oriented and they are seeking a man who shares the same views of the family. This aspect is very interesting for men from different countries who have more and more difficulty to find a woman in their own county with similar views. As a bonus, women from Ukraine are generally fit and quite attractive. They usually have a healthy diet, not too much fast food, and they keep active by walking a lot and attending the gym regularly.
We offer affordable and user friendly services to make contact with serious girls who were pre-screened by our experienced and trusted partners located in Ukraine. Browse our profiles, select a few that represent a good match and introduce yourself to them. Once you have develop a good relationship and you`re ready to meet in person, we will assist you in every step so you can travel with peace of mind to meet her in her hometown and concentrate on the purpose of your trip, see if there is chemistry and she could become your charming wife.

All our best wishes,

Alain and Yuliya